BDC Update: Cion Investment
After reviewing Cion Investment's IVQ 2022 results, we've slightly changed our dividend projections and valuation assumptions. The total return outlook for investors, though, remains surprisingly high.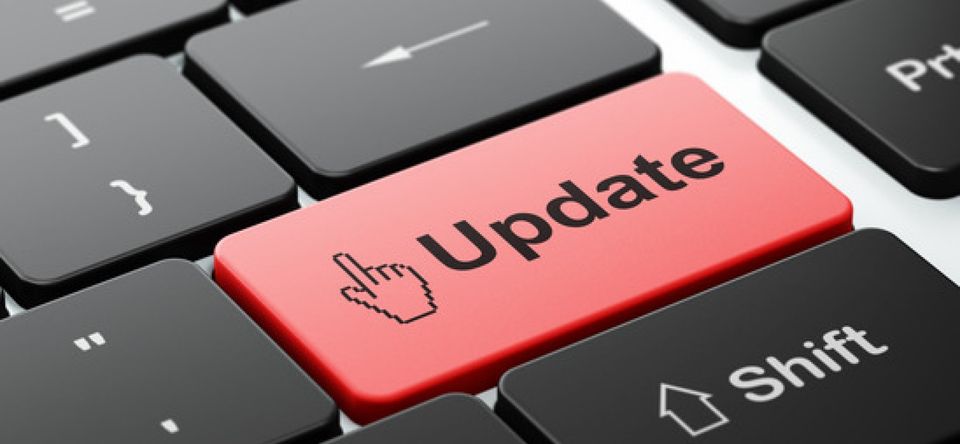 March 16, 2023
We're in a bit of a quandary about Cion Investment (CION). On the one hand, our research over at the BDC Credit Reporter is causing us to believe credit losses will be ramping up in the quarters ahead and will impact earnings and the payout. (For example, at the end of the IIIQ 2022, we identified 26 underperforming companies in CION's 119-company portfolio - one in five).  On the other hand, those weaknesses take time to show up to erode book value, profits, and distributions, especially when investment income is getting a continuing boost from higher rates.  The bottom line result in the Expected Return Table is high distributions in the short run (i.e. 2023) and lower in the long run (2024-2027).
As Anticipated
Now we've seen CION's IVQ 2022 results, our suspicions about the downward credit trend have begun to be confirmed. This quarter, the BDC added 3 new non-performing companies to the 4 already on the books. Total underperforming assets - as calculated by the BDC itself - went from being within a normal range at 12% of total assets, to a more worrying 17%.  Management - while praising its own defensive investment strategy - conceded that market conditions are getting harder.
Hanging In There
On the other hand, recurring earnings are still strong, with Net Investment Income Per Share (NIIPS) at $0.43 in the IVQ 2022 - annually that's $1.72 per annum. Furthermore, the 10-K shows - as confirmed on the earnings conference call - that another 100 basis point increase in the Fed Funds rate would result in another $0.12 of annualized NIIPS. Yet, the analyst consensus for 2023 NIIPS is only $1.41, well down on the $1.56 actually earned in 2022.  
In Between
Who to believe?  In our view, the analysts' numbers are too low. We concede, though, that the $1.8000 total payout we were projecting for 2023 (see the Update below) might have been over the top. We're reducing the payout to $1.6000 this year, slightly above 2022's level.  Higher losses; lower base rates and a likely shrinking portfolio size, though, are sufficient to keep our 2024-2027 annual dividend prediction at $1.3800.
Back Loaded
At the moment - with the announcement of the IQ 2023 regular distribution of $0.34/$1.36 annually, we are still relying on a big special distribution at the end of the year to make our number. Remember, though, that CION has a well-established policy of greatly under-distributing its quarterly dividend and coming in at the end of the year with a "shock and awe" special payout. That was $0.27 in December 2022.  
Valuation
💡
As we write this, CION is priced at $10.21. Using our $1.60 2023 dividend estimate the pro-forma yield is 15.7% (13.3% based on the regular dividend annualized). We've reduced - because of the expected losses - the terminal multiple from 13.ox to 11.0x. That brings the Terminal Price down to $15.18 - 50% above the current price. The Total Return comes to 120% over 5 years or 24% per annum.
Inexpensive
One of the reasons why CION can promise such a high return despite our forecast of a lower distribution and a reduced terminal multiple is that the BDC is out of favor with investors. Since going public at $13.00 a share in late 2021, the stock price has dropped by as much as (40%) and is currently (21%) off that initial price. The BDC is trading at only 6.5x its 2022 earnings and at a (36%) discount to the just-lowered net book value per share (NAVPS). In fact, CION's price to NAVPS is the second lowest in our coverage universe - not a sign of much investor faith. Should the overall BDC market rebound - one fine day! - even a modestly performing CION can promise a stellar return and a juicy yield.
---
December 20, 2022
Catching Up
We've just recognized that these updates for Cion Investment (CION) have not kept up with the changes we've made over time to the dividend projections in the Expected Return table. So we've got some catching up to do, just as the BDC has just announced its anticipated "special" distribution for 2022. This was higher than we anticipated back in August and brought the total payout for 2022 to $1.45 versus the $1.38 previously anticipated. (Yes, we were wrong but the changes in interest rates over the past few months have been so drastic that all EPS and distribution projections have been affected sector-wide).
Big Jump
Going forward - and very controversially - we're predicting CION will pay out $1.8000 in 2023, even though its regular distributions annualized amount to only $1.24 and the analyst consensus is for Net Investment Income Per Share (NIIPS) of $1.41, as just discussed in the BDC Reporter.
Explaining Ourselves
Our number for 2023 is based partly on the most recent IIIQ 2022 results, which included annualized NIIPS of $1.80. Also, it's almost certain that the BDC's loan yield will jump in the IVQ 2022 and the first couple of quarters of 2023 as the Fed continues to push up the base rate. This is a BDC with most of its assets in floating rate loans - an immediate beneficiary of the Fed's munificence to lenders. Finally, we estimate CION has as much as $0.15 per share of undistributed taxable income that will eventually need to be paid out to shareholders.
Dropping Off
From 2024-2027, though, we've assumed that the annual payout will drop to a much more modest $1.3800 per share, brought down by lower interest rates, income forgone to credit losses, and - possibly - lower assets under management.
Valuation Stew
We are also controversially assuming - as we've mentioned before - that 5 years out CION will trade at 13x its annual payout, higher than the 11x or 12x the BDC has reached at peak times earlier. We accept that's a jump, but in our experience, many newly public BDCs tend to gather a following over time, pushing up the multiple. This will likely occur if CION - as we anticipate - can perform well over the next few challenging years as our projection implies.
Value
💡
Given all those assumptions, the Target Price for CION is $17.94, 74% higher than today's close. The Total Return is 145% over half a decade, or 29% per annum. Using the 2024-2027 distribution of $1.3800, the annual yield will be 13.3% (even higher in the outlier year of 2023) based on the closing price of $10.32.
Alternative 1
We recognize that these prospective gains seem unbelievable. Maybe we're overly optimistic, but much has to do with how much the BDC's stock has fallen of late. To be "conservative" - we ran a scenario where distributions between 2023 and 2027 are flat at $1.41 - the current analyst EPS estimate. Moreover, we've cut the terminal multiple to 11.0x, bringing the Target Price to $15.51, only slightly over its all-time high. The Total Return still comes in over 100% over 5 years: 119%.
Alternative 2
That didn't seem punishing enough, so we kept the same 11.0x multiple and reduced CION's annual distribution level by (20%) starting in 2023 and all the way to 2027. The Target Price goes to $12.76, only 24% over the current price and the Total Return is still a decent 80%.
Best Of Times?
All this number manipulation suggests that CION is going to be somewhere between a good to a great investment UNLESS the BDC takes a pretty big fall and does not get up. That's not our base scenario, nor even the second or third more likely. The market, though, is clearly doubtful and that should not be waived away. This is what makes BDC investing for the long term so intriguing right now: Get the call right when BDC prices are low but prospects are high, and prospective returns can be gigantic for what is still just a basket of loans and equity investments. No BDC is building a better mousetrap or electric car or cure for disease but you can still double your money in a few years.
---
August 30, 2022
No Love
Cion Investment (CION) remains one of the most unloved of the larger public BDCs - if you measure investor love by how its stock price trades relative to net book value. As we write this, that metric is at 65% and has been even lower.  Nonetheless - or maybe because - of this investor aversion, CION has been on our radar for some time and was an early Best Idea a lifetime ago on January 28, 2022.  Since then CION's stock price has only dropped more, but we have no regrets as the BDC's performance has met our expectations.
Moving Up
In fact, CION recently increased its regular distribution for the IIIQ 2022 to $0.31 from $0.28 - an 11% increase. With another $0.31 in the IVQ 2022, the full-year payout would reach $1.18.  However, we're assuming a "special" that would match earnings with the distributions of $0.12, bringing the payout to $1.30. Even with time running short in 2022, we're sticking with our projection. After all, in the first half of the year, while paying $0.56 in distributions CION has achieved an EPS of $1.36, and seems sure to exceed last year's actual performance of $1.31.
Higher
Moreover - and the only changes we've just made to the Expected Return Table, the singular analyst offering up future EPS estimates has increased the numbers for the full year 2022 and 2023 to $1.32 and $1.37, from $1.31 and $1.34. Frankly, even those upward adjustments seem low given the impact on CION of ever-higher interest rates. In any case, we have long projected CION's 2023 distributions will reach $1.35. That analyst projection for 2023 seems to validate that view.
Unchanged
Likewise, we're sticking - for the moment - with our 2024-2026 projection of distributions reaching $1.40. Those would record numbers, but with CION increasing its portfolio size (thanks to getting shareholder approval to bulk up leverage) and with the wind at its back from higher rates, we remain comfortable with our view.
Valuation
💡
With CION trading around $10.34 as we write this, the yield on the regular distribution is 12.0%, but
12.7% going by our 2022 payout projection
, and even more using the 2023 and 2024 numbers. The
Target Price remains $18.00,
well above
the $15 highest price level
reached by the BDC in its short history as a public company and
74% higher than today's price
. With that gap between how CION is being valued now and how we project the BDC will be valued in the future, no wonder the
total return through 2026 comes to 144%, or 28.7% per annum.
That's the highest return at the moment in our Expected Return Table and a little mystifying for a billion dollar plus BDC with increasing EPS, a just upped distribution, no more credit challenges than any of its peers and a lower leverage level than most.